From epic organizers to awesome collabs, 2022 was quite the year for gear. But what pieces have our community particularly been digging? We've combed through the analytics and rounded up the gear our readers have been enjoying the most. Discover the most popular gear of 2022 below!
---
With its clean, classic style and practical organization, it's easy to see why the Rickshaw Bagworks Fanny Pack is a popular piece. Made in San Francisco, the bag can be worn around the waist or as a sling. And thanks to Rickshaw's customization options, you can go wild and get the bag of your dreams through a wide range of colors, fabrics, and additional modification options.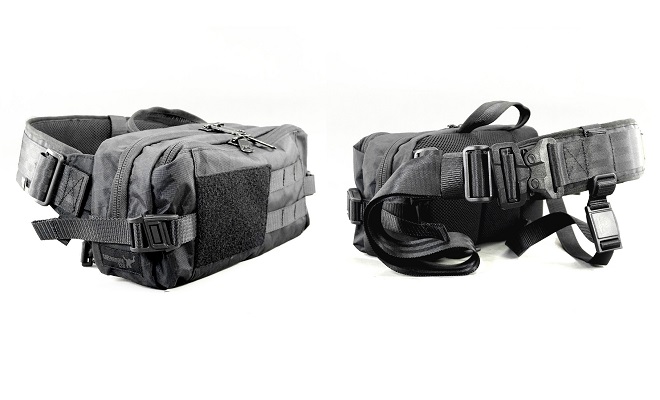 The Greenroom136 Metrorunner scooped our coveted Best Active Shoulder Bag award, impressing with its tough construction, range of practical organization options, and comfy carry. The Tactical version provides exterior webbing for gear attachments and a Velcro panel to display your patches with pride. And with some customization options available you can dial it in to your preferred setup too.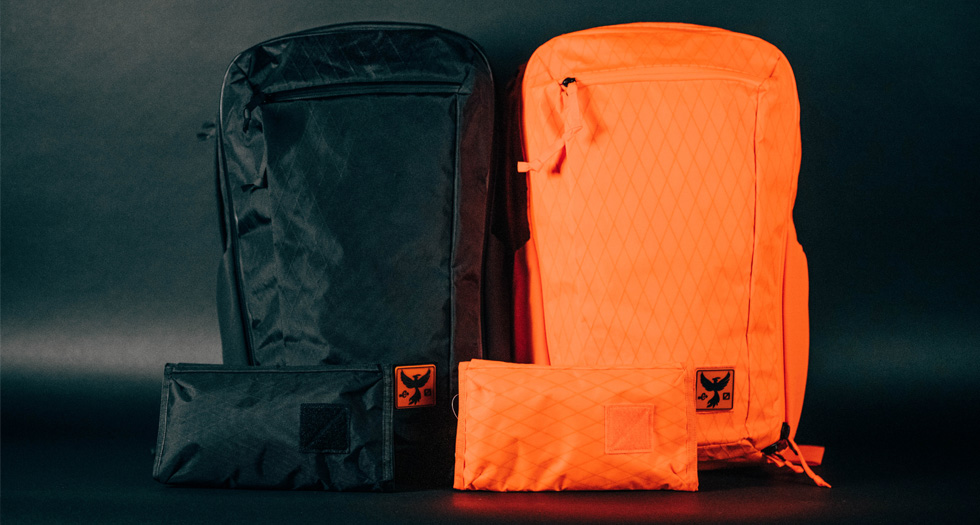 Our first EVERGOODS x Carryology Phoenix collaboration was fire. But could we step it up and help the Phoenix soar once again? Darn right, we could! The EVERGOODS x Carryology Phoenix Chapter 2 paired the CTB26 (a Goldilocks pack for EDC and travel) with the CAP1 pouch, serving up EVERGOODS functionality with Carryology flair for a hot community hit.
Manhattan Portage are icons in the messenger scene and paved the way for hard-pedaling bike messengers to carry their gear with rugged dependability. So we were stoked to team up with them on a collaboration that saluted their history while delivering a premium, stylish piece for modern-day use. The Manhattan Portage x Carryology Redux Messenger combined technical and luxurious fabrics with easy access and slick urban aesthetics, creating a new piece from the ground up while nodding to the old-school heroes that shook up and shaped the carry scene.
For our 30th collaboration, we had to go big. And the Trakke Muir Project is our most ambitious project to date. A project spanning two continents, dual outdoor and urban functionality, dual inspiration with heritage and cutting-edge technical fabrics, and two bags. A backpack and sling that function excellently as standalone pieces but also combine easily for effortless all-in-one carry.
The Black Ember SHADOW 22 dishes up the brand's technical prowess in a more compact offering for day-to-day use. The highly weatherproof, durable build and clean aesthetics make it a solid pack for commuting in all weathers, while clamshell-style access and thoughtful organization keep gear accessible and tidy on the go.
Dan Matsuda's Sample Pouches are darn hard to come by. Released in small batches, these pouches go fast, eagerly snapped up by fans who appreciate their high-quality handcrafted construction, variety of fabric and organization designs, and versatility. The Sample Pouch scored a High Commendation in our Best Everyday Accessory award and we have no doubt it will continue to be one of our community's favorite organizer pouches for years to come.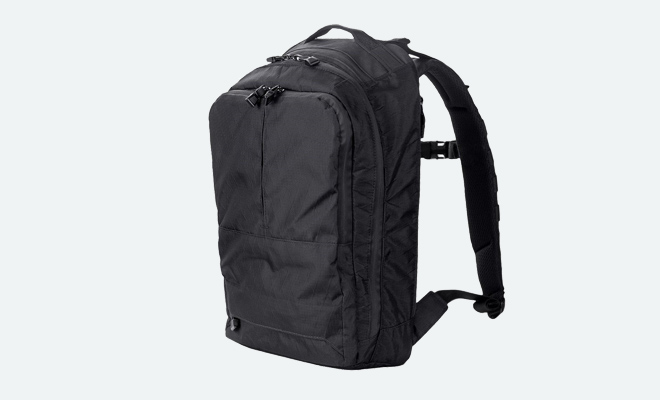 If you love built-in organization and easy access, the Axiom 24 should definitely be on your radar. The pack easily carries everything you need for the daily commute or even an overnight trip, while the understated aesthetics adapt to a range of environments. And with its tough and comfortable build and top-notch materials, it will keep carrying strong wherever your next mission leads.
Samsonite are no strangers to luggage innovation. And the Ibon lives up to their reputation for forward-thinking design by pairing clever duffel-like access with hardside construction. The Ibon is designed to offer easy access in restricted spaces while protecting your gear against the inevitable bumps and scrapes of travel. And our 2021 Best Travel Luggage award winner also serves up convenient maneuverability with spinner wheels and multiple carry handles.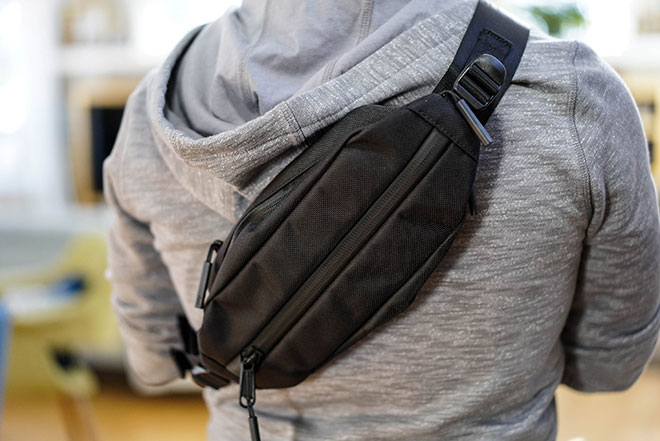 Looking for a compact carry option that won't let you down? Aer's City Sling 2 is an impressive contender. This nifty carry companion does a great job of organizing your essentials on the go, keeping them secure yet close at hand as required. You can carry it cross-body, around the waist, or by hand, and even store the strap so it can double as a storage pouch inside a larger bag. Add in the pared-back aesthetics and durable build and you're ready to roll on weekend jaunts, through airports with travel necessities, and more.
The most punk rock bag in existence? IKEA's Big Blue Bag. We wanted to honor this undeniable carry icon while delivering a unique Carryology spin. So we teamed up with Challenge Sailcloth and Alpha One Niner to create the Fraktaologi, featuring custom fabric, top-notch construction, and two sizes to carry a host of gear, from groceries to camping equipment and everything in between. Big, bold, exceptionally versatile, and built to be a hard-wearing hauler day in and day out.
Winner of our Best Everyday Accessory award, the EVERGOODS CAP2L is a highly impressive organizer decked out with carefully considered features that work equally well for organizing day-to-day, work, and travel items. The wide opening and self-standing design make this pouch a great mini workstation to keep your gear close at hand and quickly accessible, yet corralled when you need to grab and go. And with a variety of exterior and interior organization options, your gear will stay neat and tidy throughout the day too.
The CGBG Kobold was one of our most eagerly anticipated collabs of 2022. An awesome partnership with the one-man maker extraordinaire behind Garage Built Gear, crafted using custom-made fabric from the fine folks at Ripstop By The Roll. A small but mighty pouch designed to carry all your small essentials in feisty style, this one definitely stoked our community!
Creating our original Kaidan collaboration with GORUCK was a blast. So when we got the opportunity to make it even better, we pounced! The GORUCK x Carryology Kaidan 2.0 capsule collection integrates feedback from users who put the original capsule through its paces in real-world, demanding situations. Cleaner styling, new colorways, and quick-access storage were just some of the updates that made this travel capsule even more user-friendly and tailored to a variety of tastes.
Creating an EDC knife is no easy feat. But the Tactile Knife Co. Rockwall Thumbstud expertly blends practical usability, elegantly clean and non-aggressive styling that suits a range of settings, and high-quality construction with top-notch materials and easy maintenance. So it should be no surprise that this knife scored our Best EDC award!
Your choice of carry-on can make or break a trip. But the Able Carry Max Backpack does a stellar job of combining a tough travel-ready build with practical organization, easy access, understated aesthetics that help you fly under the radar, and of course a comfy harness for hauling your gear through airports, along bustling pavements, up winding stairways, and more. So much so, we awarded it our Best Carry-On award for its first-class performance.
Bedouin Foundry creates some of the most luxuriously functional and classy pieces out there. And having done two previous collaborations with them, we knew we needed a third special piece to complete the set. The Bedouin x Carryology Sharky was designed from scratch and handcrafted in England using premium materials and hardware. With its full front panel access, suave aesthetics, and plucky attitude, this pack conquers a variety of environments and carry needs in style.
The Alpha One Niner Pathfinder offers everything you want in a daily hauler. Great access, excellent organization, understated aesthetics, comfy carry, and a burly build that will handle whatever the day throws at it. Highly commended in our Best Everyday Bag award, this is a solid all-rounder for everyday use and short trips too.
It's no secret that Arc'teryx are at the top of their game in the technical clothing department. And their ReBird program brings circularity to their production, focusing on ways to reduce waste while creating awesome pieces such as the ReBird version of the Gamma MX Hoody. Highly versatile for outdoor and urban wear, this limited-run piece brings performance to your wardrobe with lowered environmental impact.
Heimplanet's Commuter Pack scored a well-deserved High Commendation in our Best Work Backpack award and with good reason. Super sleek, crafted with sustainably made fabric, and adaptable in volume thanks to its magnetic roll-top closure, this pack looks right at home in a range of work environments and beyond. Add in quick side access and useful organization and you have a stylish and practical workhorse for both the daily grind and play.
Hill People Gear have a loyal following for a reason, creating tough and dependable bags that aren't afraid of heavy-duty use in demanding settings. The Umlindi V2 welcomed a variety of updates to make it even more functional. Adaptable organization, a super-comfy harness, and rugged USA-built construction make this pack an excellent choice for long days in the backcountry and a highly worthy winner of our Best Active Backpack award.
Highly commended in our Best EDC award, the Terrain 365 Invictus-ATC finds that tricky sweet spot between outdoor and urban functionality. Created to offer a low-maintenance, durable, and user-friendly design, the knife tackles a variety of EDC and outdoor cutting needs while remaining understated and easily portable.
The post The Most Popular Gear of 2022 appeared first on Carryology - Exploring better ways to carry.