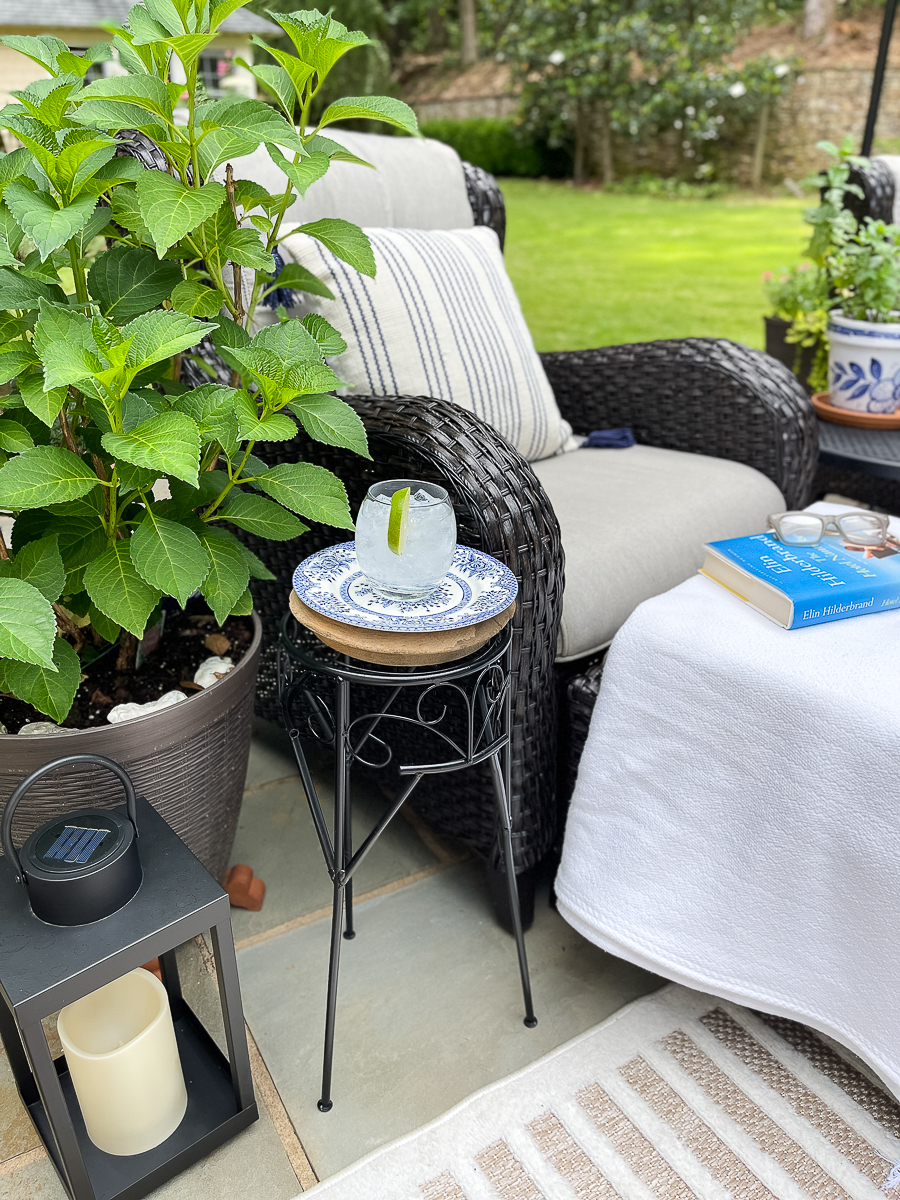 Turn a thrift store plant stand into a beautiful drink table with spray paint, a saucer, and a pretty floral dish.
This time of the year, we love hanging out on the back patio. It's a regular thing for us to have an evening cocktail to catch up on the day while we grill out. It's so easy to get into a casual routine when you are an empty nester.
My favorite thrift store these days is our local Home with a Heart. The prices and selection are fabulous. If you want it you'd better not think. It's gotten popular so you'd better not hesitate.
Latest from OSH
This post may contain affiliate links. If you purchase something using one of my links, I may earn a small commission from the retailer costing you nothing more. You can read more on my disclosure page. YOU WILL FIND A SHOP THE LOOK FOR OUR HOME AT THE BOTTOM!
Thrift Store Makeover Day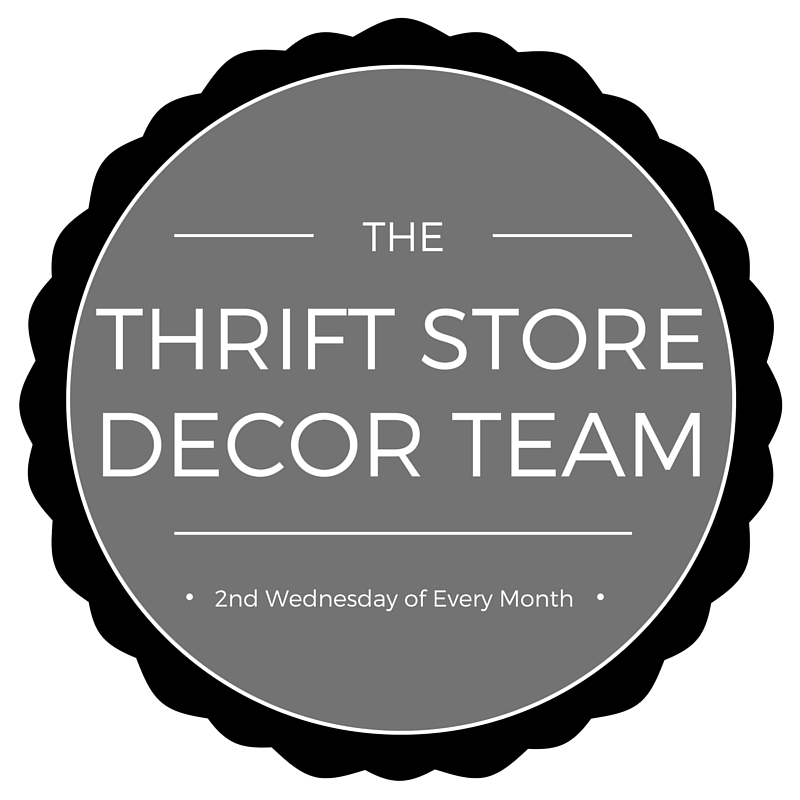 Join us each month for NEW thrifty ideas from the team. You'll find links to all of the projects below.
Use the slider below to see the before and after! (use the slider arrow)
This month's project is insanely simple. It's definitely a beginner-level DIY.
This project cost me $2…..the price of the plant stand.
Everything else, I had on hand.
You may enjoy this very similar project that I did years ago with a larger plant stand and tray.
Turn a Thrift Store Plant Stand into a Drink Table
The supplies and the instructions are minimal and simple.
The spray paint mentioned below in the supplies list is my favorite for outdoor use.
Supplies Used
Thrift store plant stand
rag
drop cloth or cardboard
risers or blocks of wood
container saucer to fit top if needed to level
decorative salad plate
optional E6000 adhesive
How-To
Below you will find the steps to complete this simple and quick DIY!
Step 1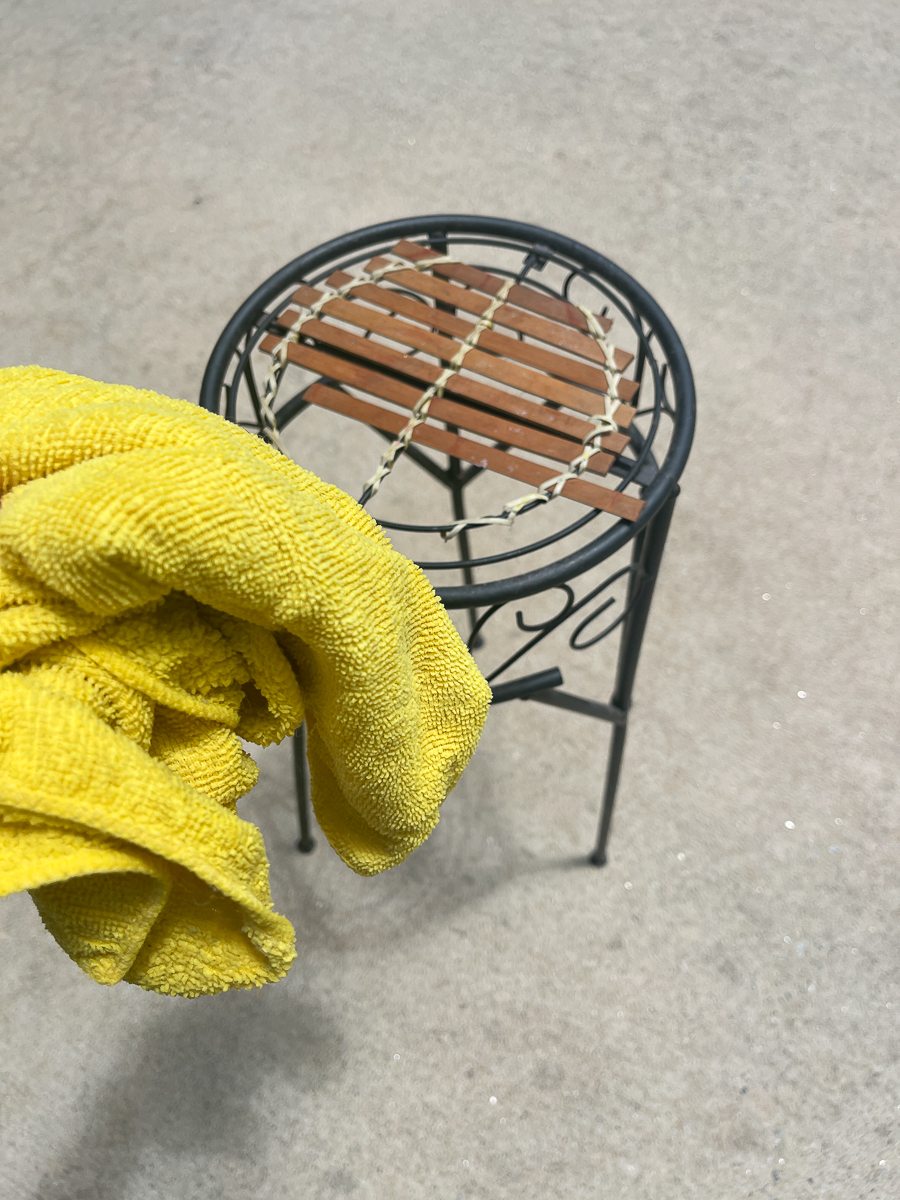 Clean the piece thoroughly with something like Dawn dish soap and water with a rag. Let it completely dry before painting.
Step 2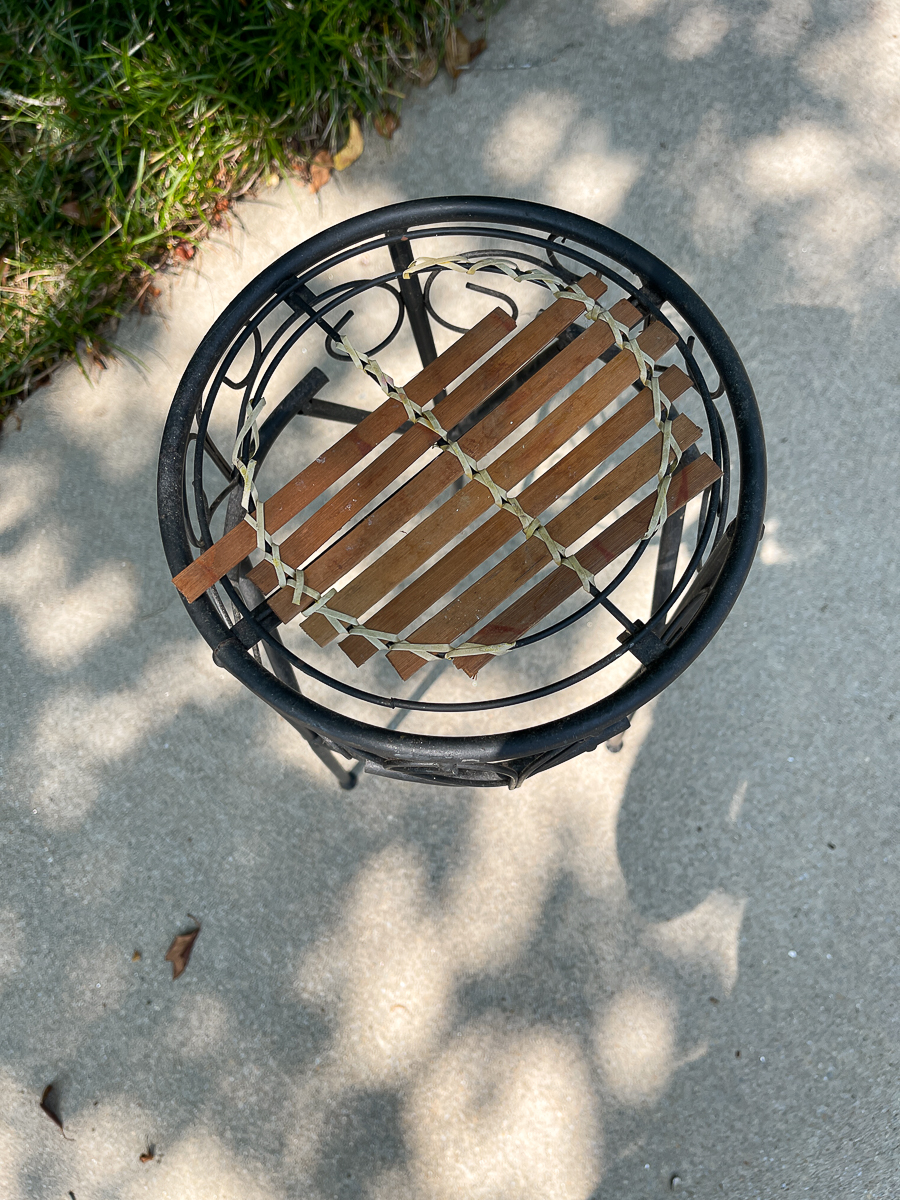 I needed to remove the broken strips of bamboo and plastic cording holding them in place.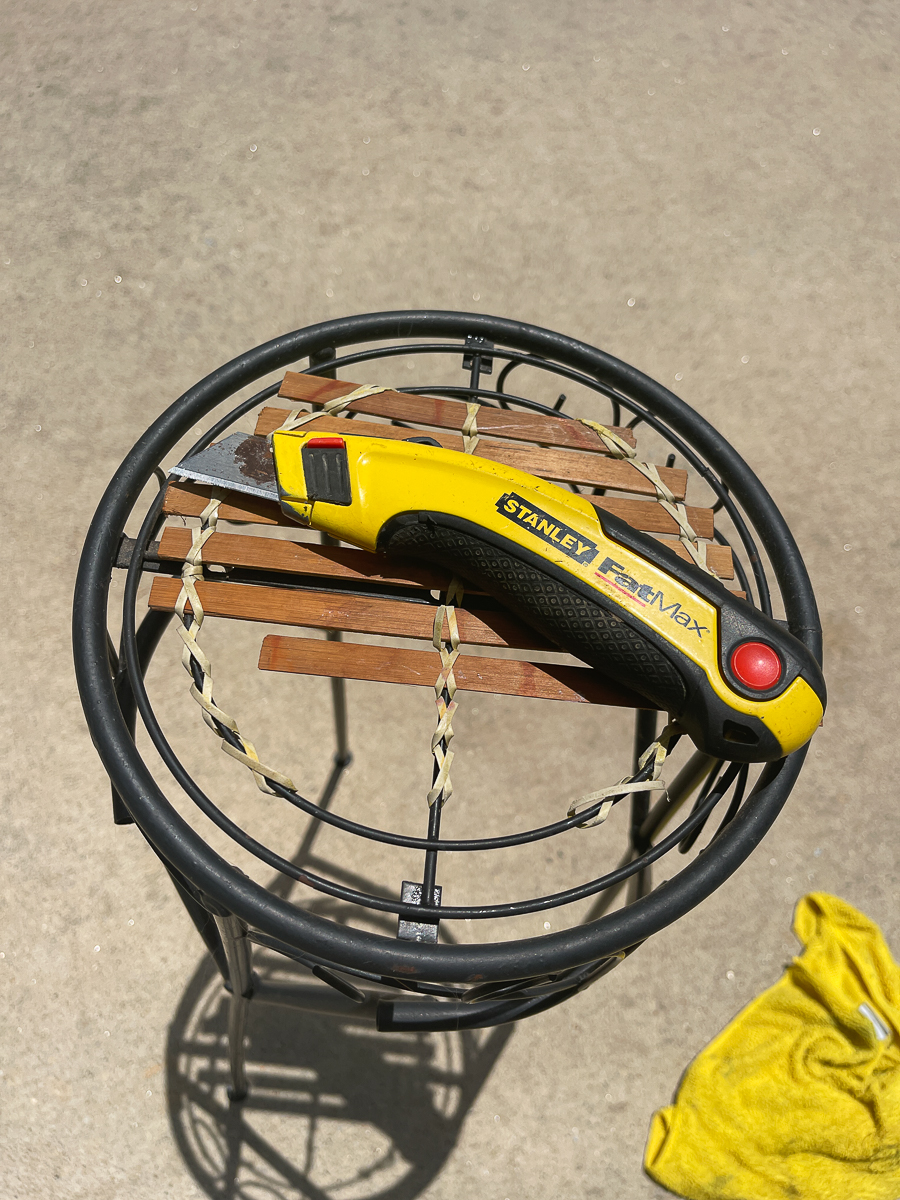 I used my utility knife to remove the old bamboo and plastic.
Step 3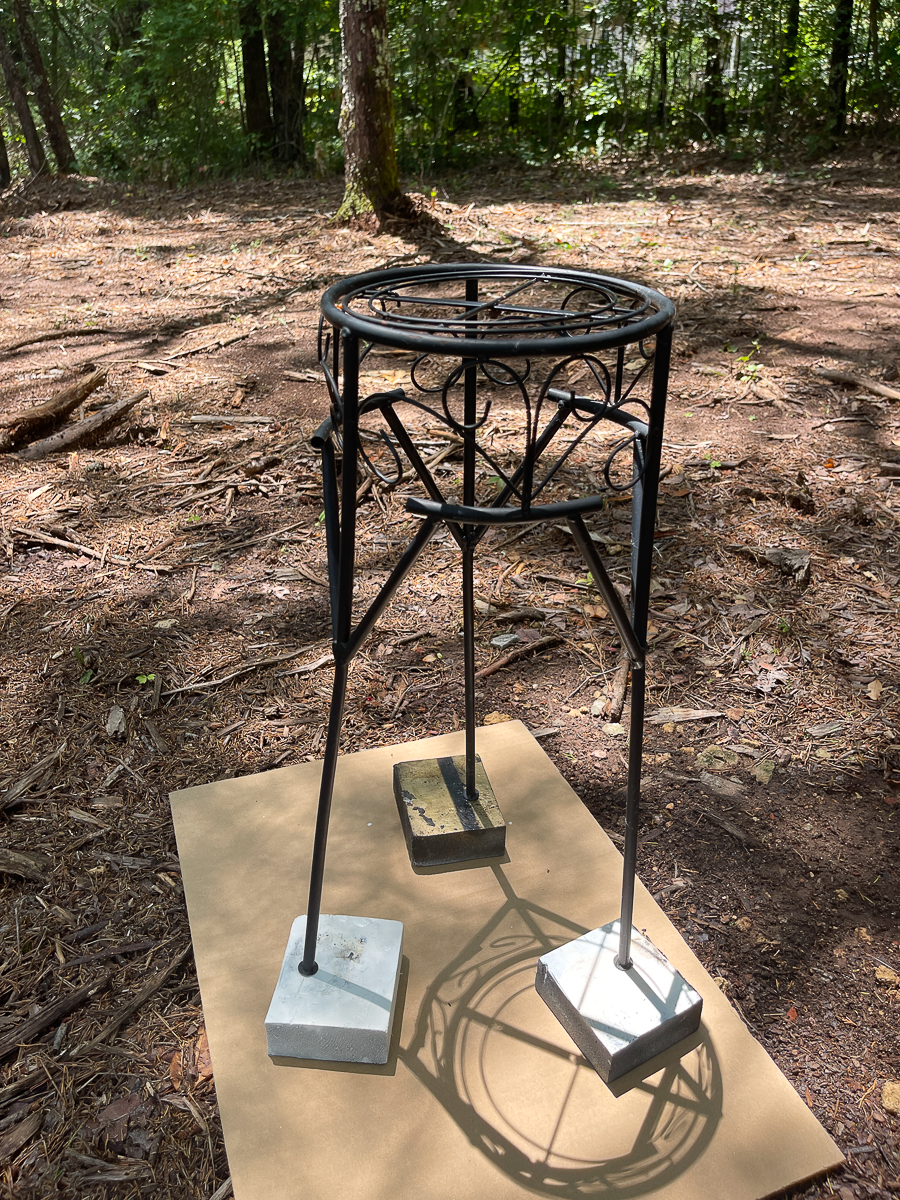 Since this was a small piece, I didn't use a drop cloth. A piece of scrap cardboard worked perfectly.
Scrap wood makes a great riser so that you can really get the bottom painted.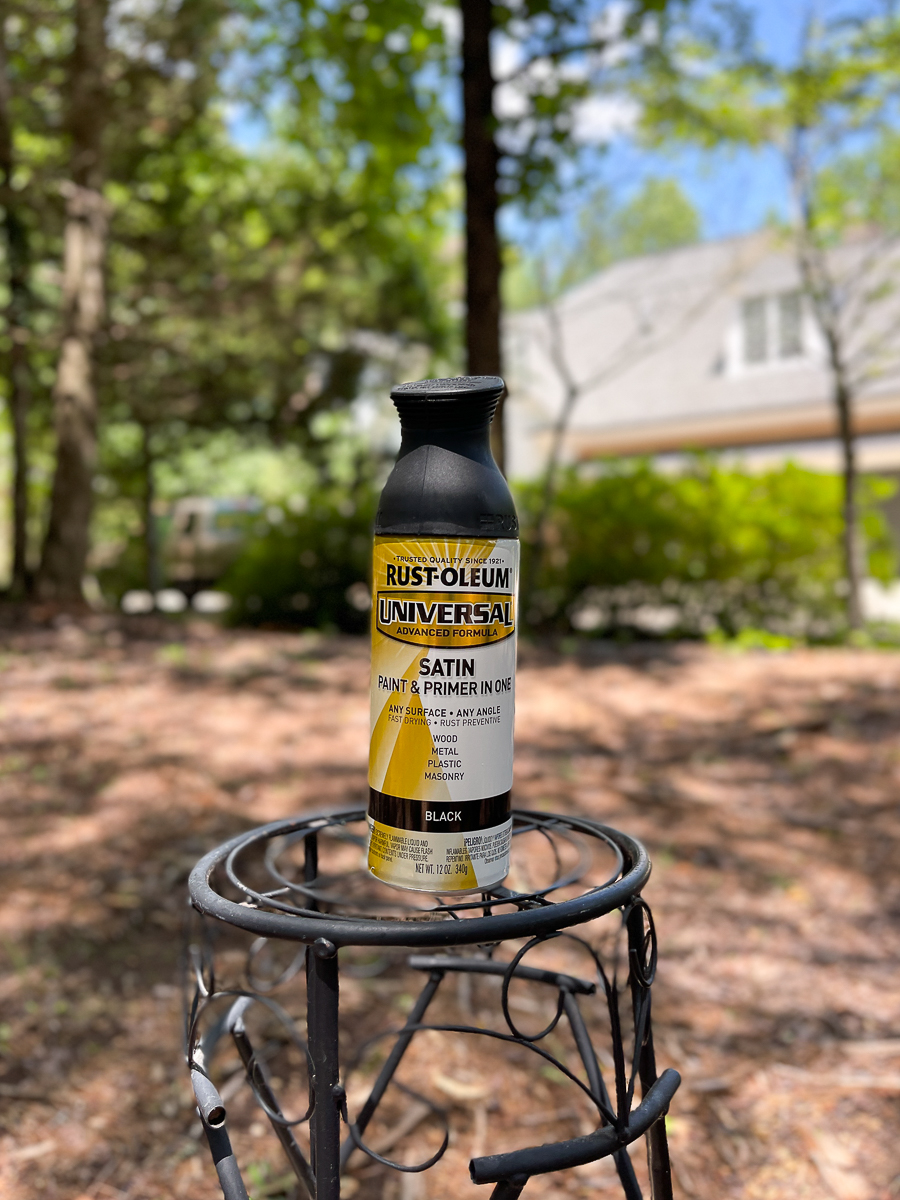 This is my favorite spray paint for outdoor use. I use it on my wrought iron furniture as well as smaller pieces like this plant stand.
Paint a coat straight up and down.
Then flip the stand and paint it upside down to get all of the crevices.
Lastly, you will want to flip it right side up for one last spray.
Let it dry thoroughly.
Step 4
Now it is time to layer the pieces to create the drink table.
You could totally secure the pieces permanently to the stand with E6000.
I decided not to do this so that I could change up the look with dishes or even use it as a plant stand or holder for a citronella candle.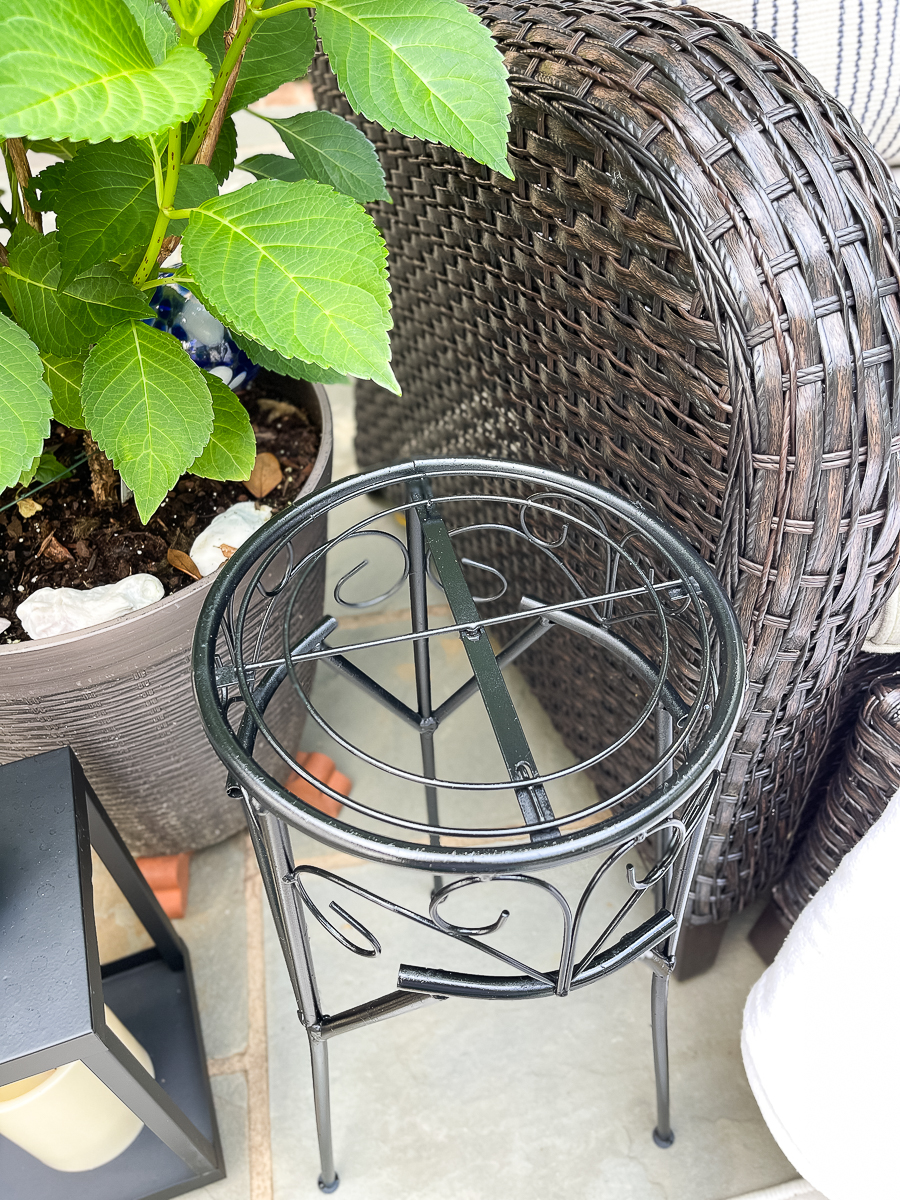 I love to layer pieces. I also found that with this particular table, it added a bit of stability.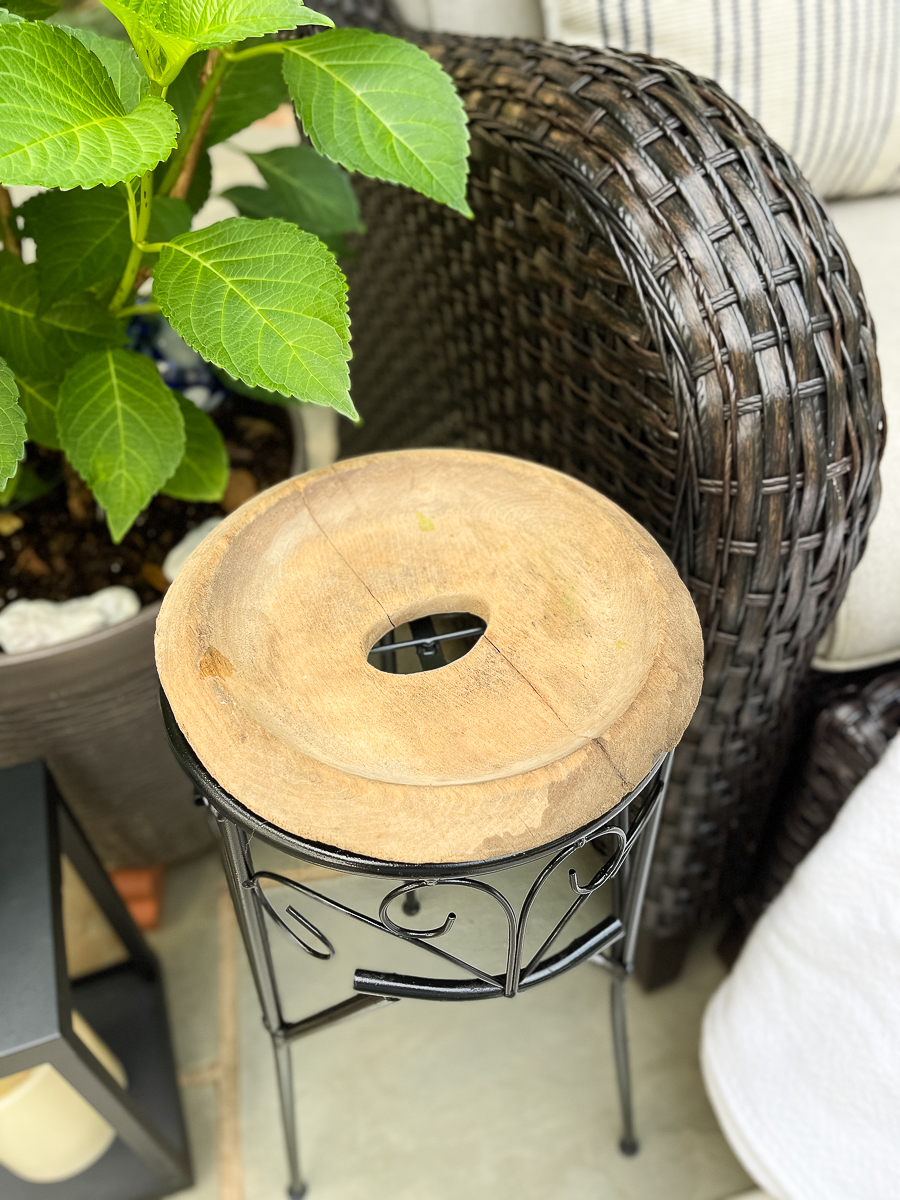 I picked up this wooden butter churn top at the thrift store many years ago. I use it all the time as a riser for flowers and candles.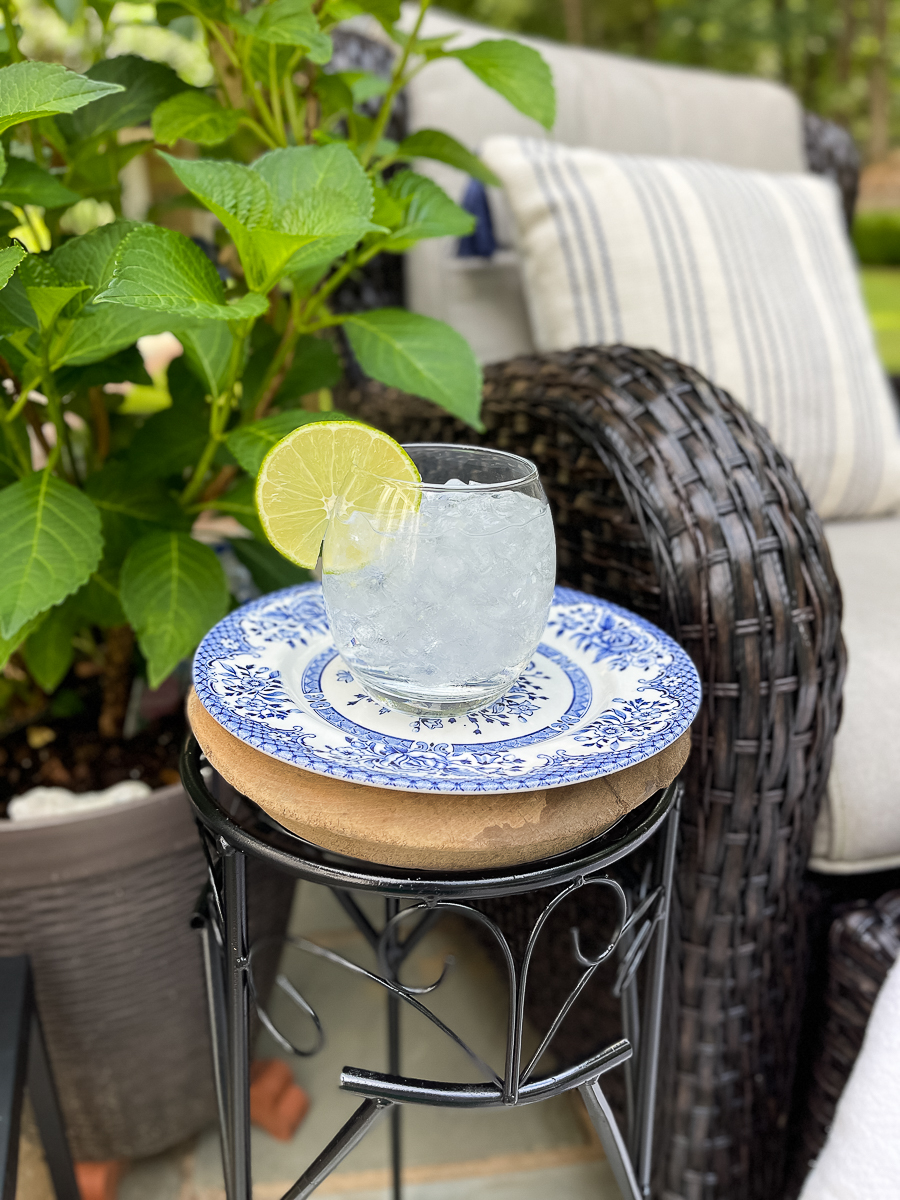 I then placed a pretty dish on the top to rest my favorite sparkling water.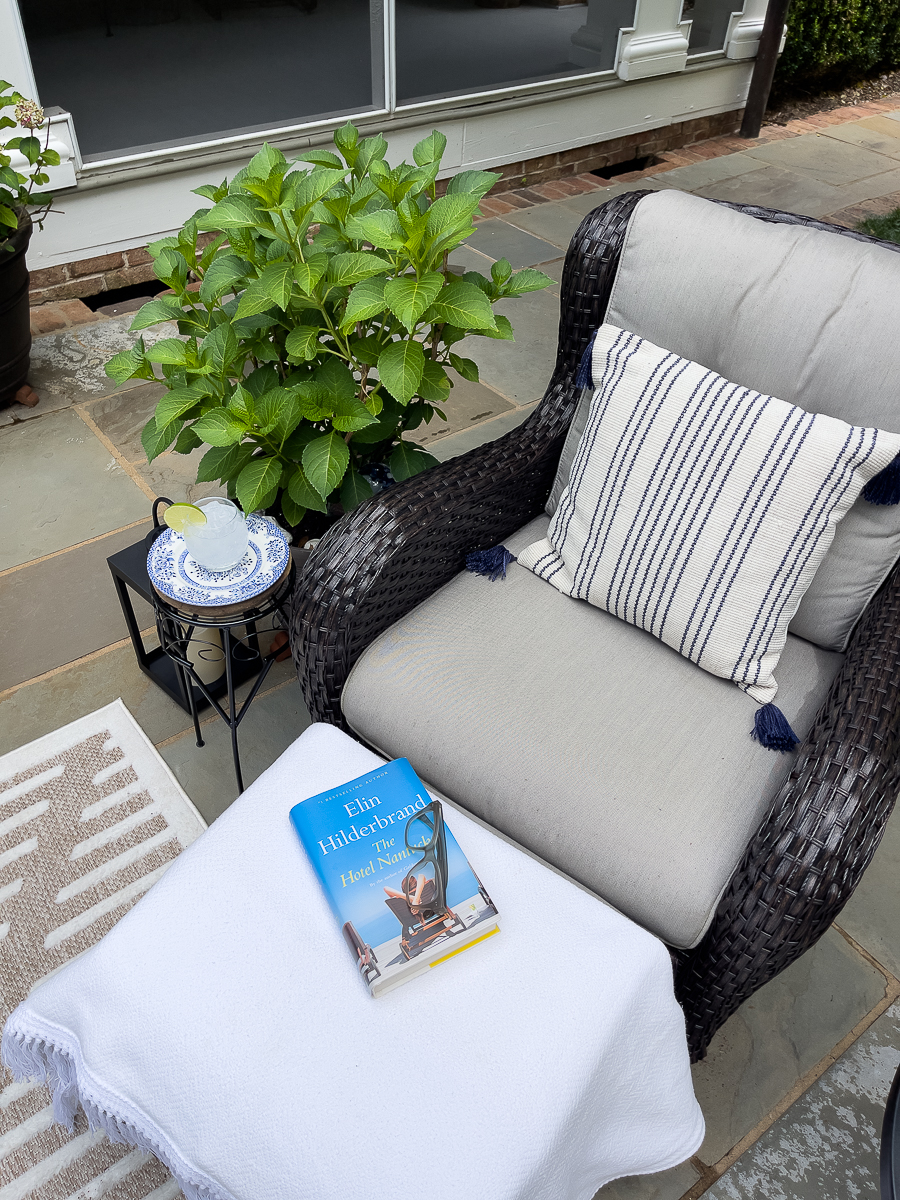 I cannot wait for this hydrangea to explode with blooms! Excuse a little wetness on the cushions. We had a rain shower recently.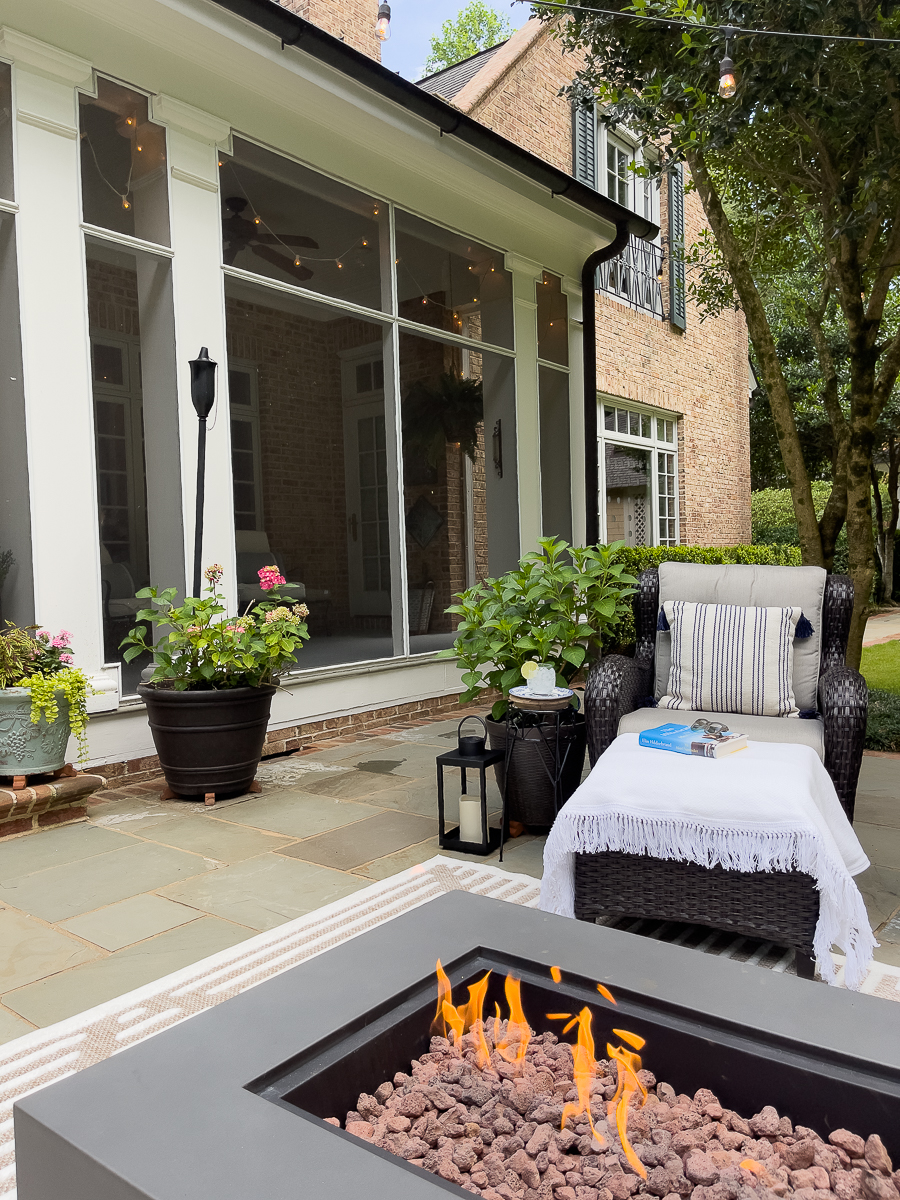 You will find me out here most evenings. We have really had some chilly evenings lately.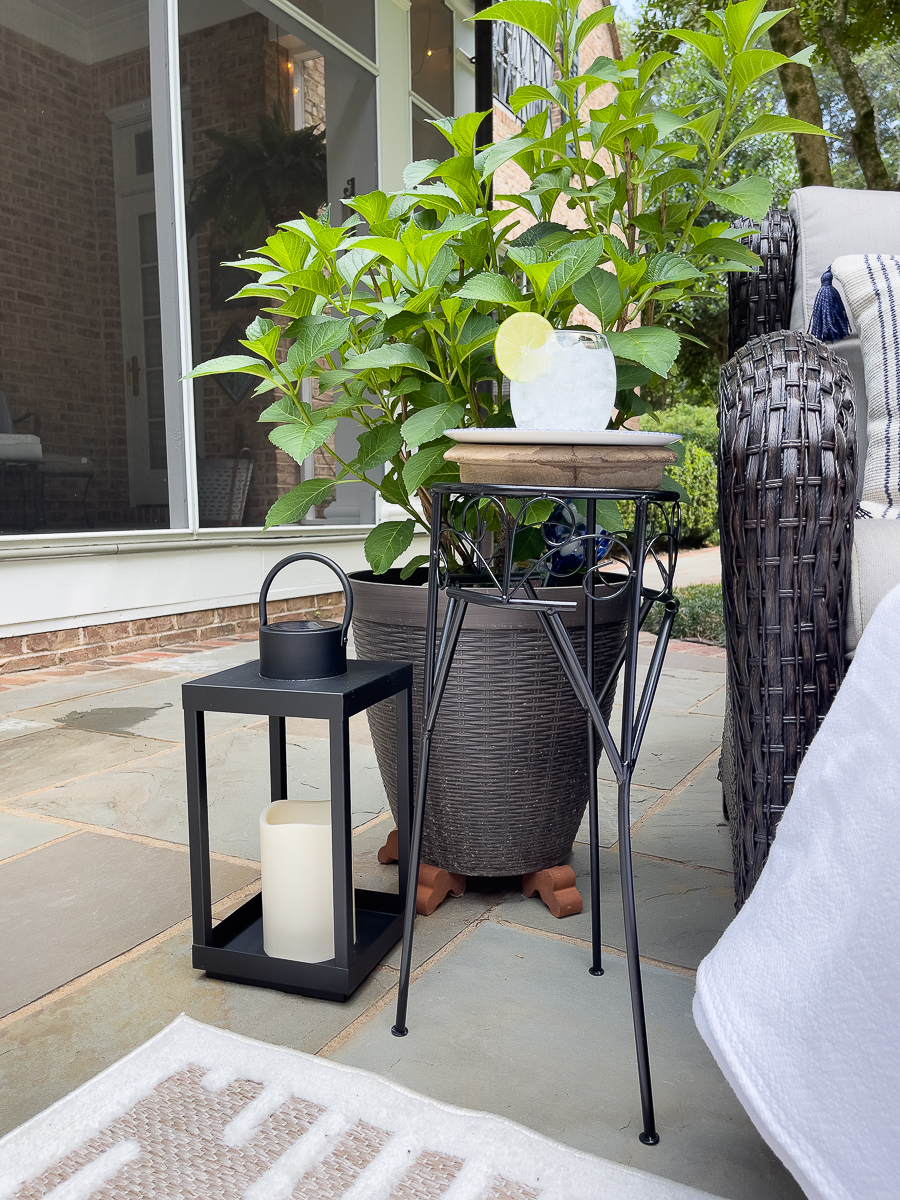 Let me take a moment to share these fabulous solar lanterns! I bought the large and medium sizes. They have a beautiful glow in the evening. I LOVE that there are no glass or plastic panels to clean. It makes them so much easier to use.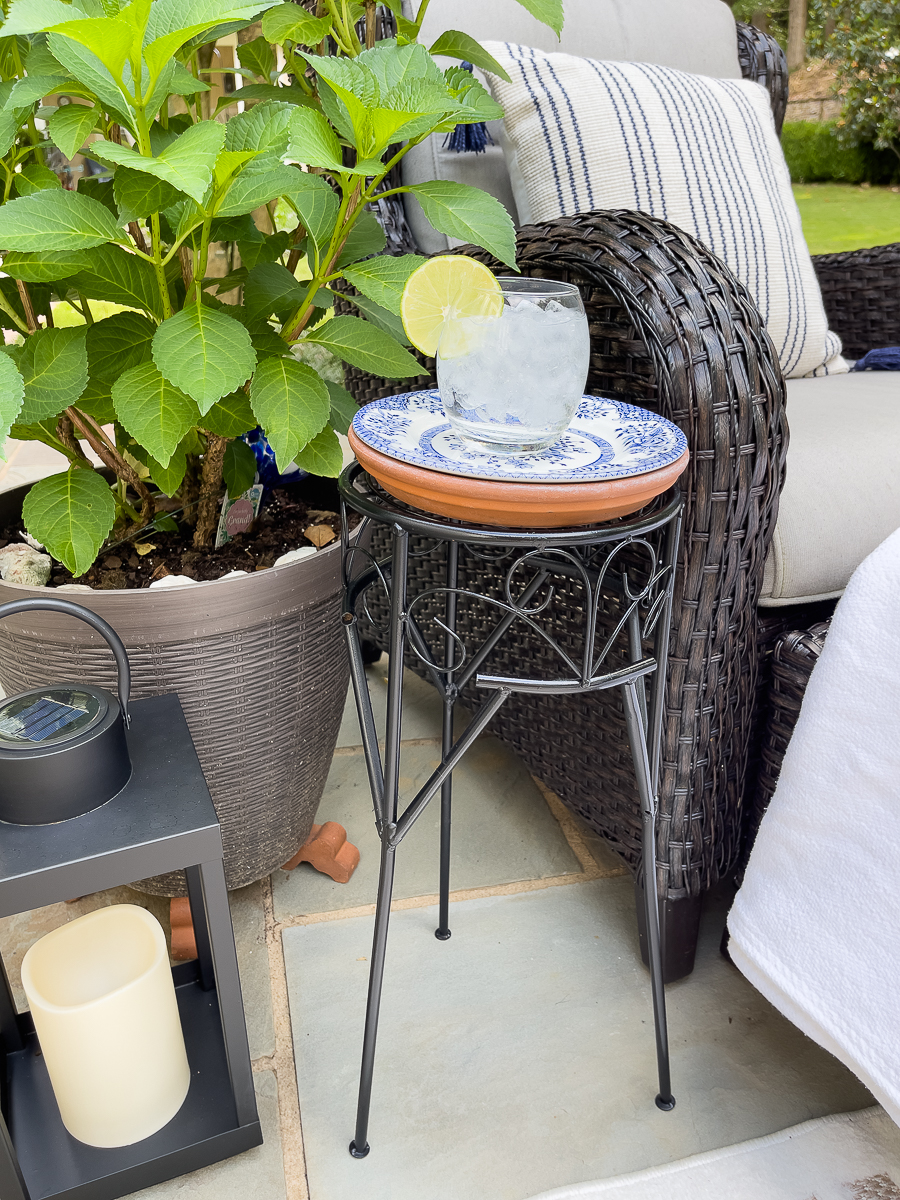 Don't have a wooden butter churn top? An 8-inch terra cotta saucer worked perfectly!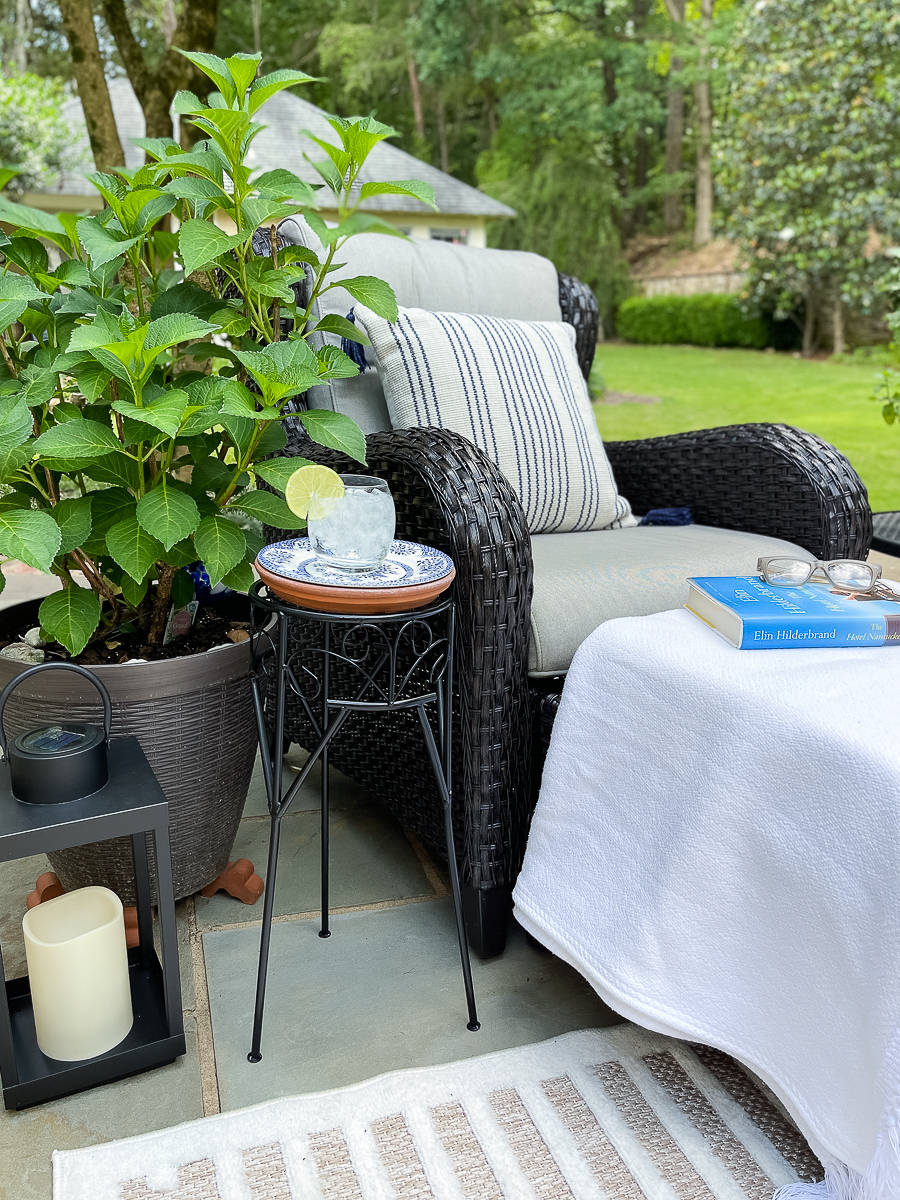 Are you looking for a good summer read? Check out my list of 12 fiction books that I am working through this year.
Overall, this DIY project is a fun and inexpensive way to add a touch of charm to your outdoor space. Plus, it's the perfect solution for hosting friends and family and entertaining in style! Choosing a bright floral dish that suits your style preference helps make the plant stand to feel extra special. It adds the perfect spark of personality to finish off this creative project. Don't be afraid to experiment with colors and accents until you find the one that feels most 'you'. There are plenty of options out there so explore away! How about you – which tabletop option do you prefer?
Check out the other thrifty makeovers!
Before Photos of Projects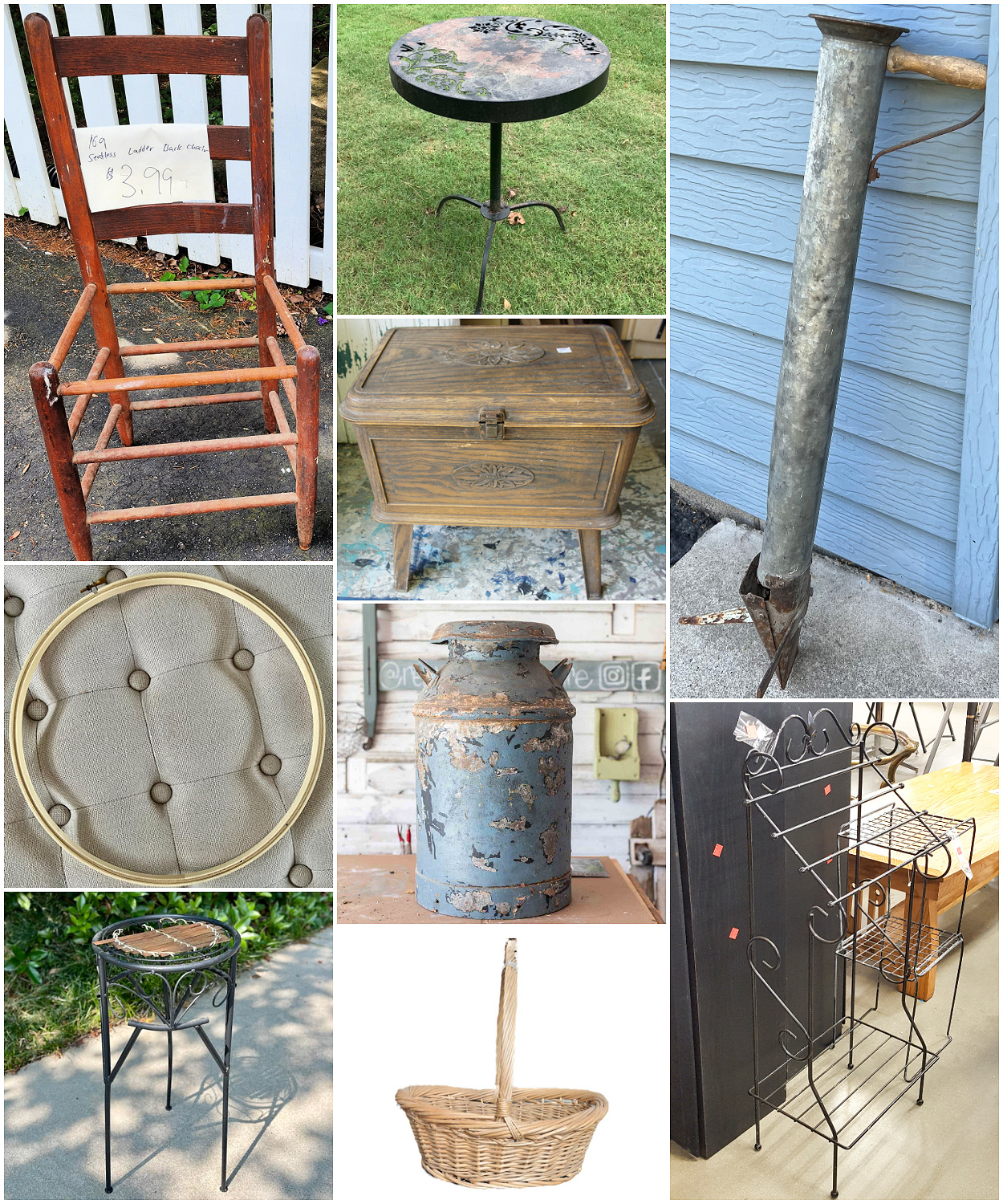 See More of Our Outdoor Spaces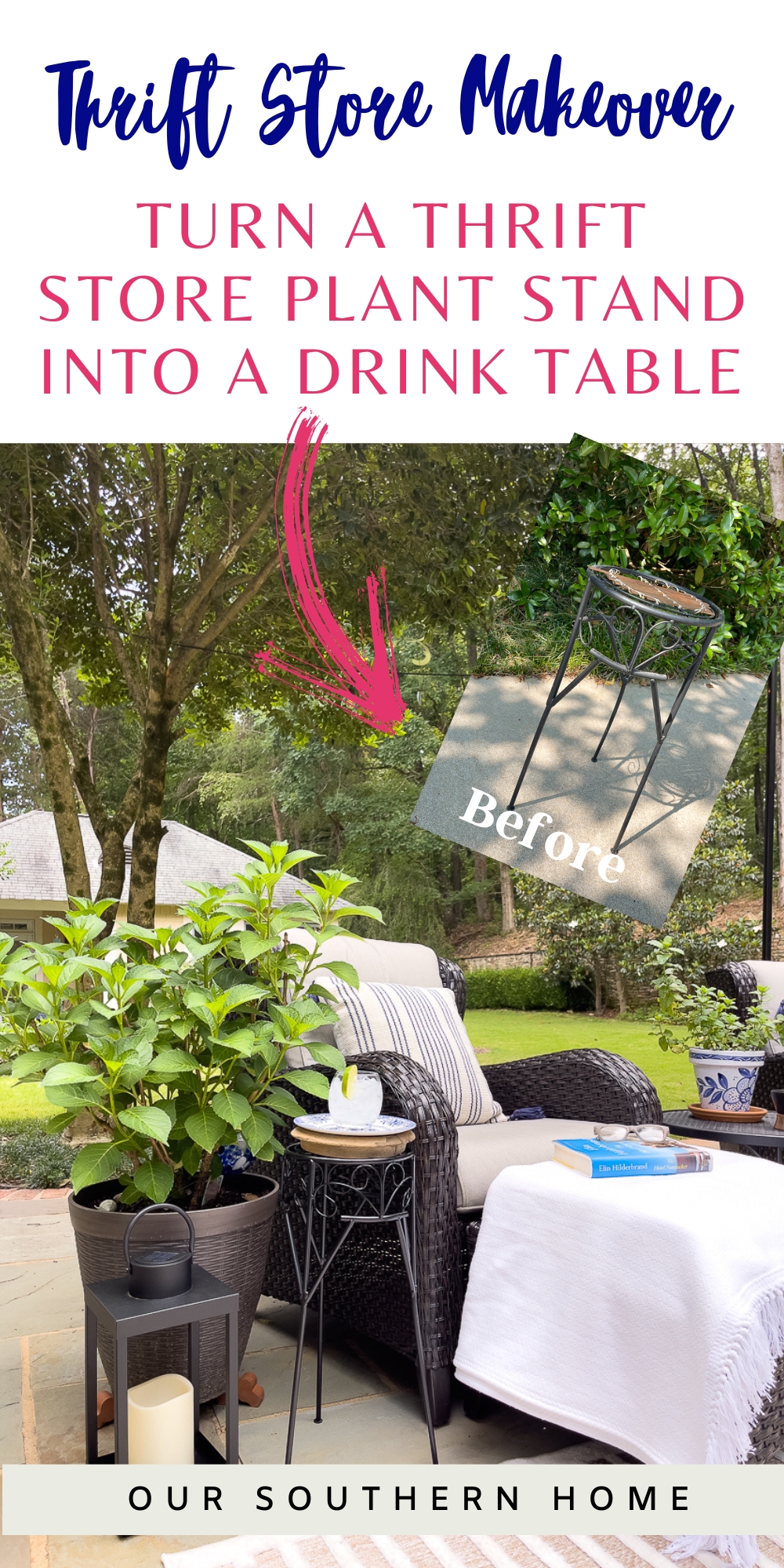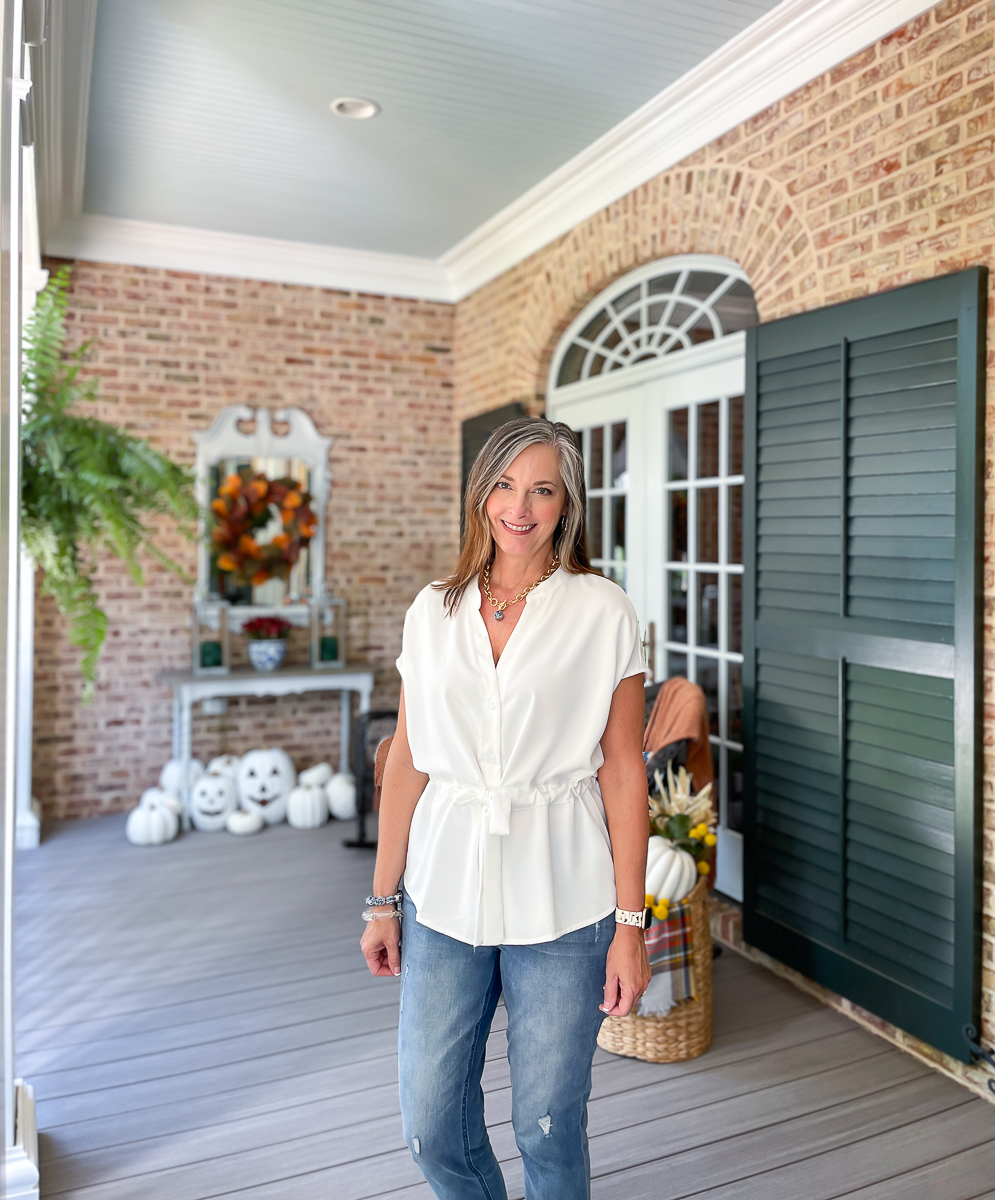 Christy has been creating content for Our Southern Home since 2012. She has been featured in numerous print and online publications. Her classic, eclectic design approach spans her home and fashion style. Christy has a way of mixing store-bought with thrift store, antique and vintage finds. As a recent empty nester, she is having fun navigating this new stage of life. Read more about Christy HERE. Be sure to subscribe below. You can also contact me HERE.
The post Turn a Thrift Store Plant Stand into a Drink Table appeared first on Our Southern Home.